Manufacturers and Exporter of - MATERIAL HANDLING EQUIPMENTS
TACKLETECH ENTERPRISES manufactures, stocks and supplies a wide range of products like wire ropes and fittings, cable laid heavy lifting slings and grommets, high performance ropes, chains and anchors etc for the Logging, Construction, Marine, Oilfield and Industrial sectors. Our focus on quality work and reliable products has been the cornerstone of our success.
Industries We Serve
Liftvel Industries is your prime source for the industry's widest range of lifting products for industrial and commercial applications. Because of the universal applicability of lifting devices, our products can be found in virtually any work environment.
Energy and Power Generation
Vehicle & Durable Goods
Contractors, Crane Rental & Construction
Steel Producers, Processors & Warehouses
Paper Mills
Core Purpose
To build long term relationship with the people and organizations residing in the farthest corner by providing effective resources.
Core Values
Hard Working
Honesty
Profitability
Respect
Employee Engagement
Social Responsibility
Customer Satisfaction
we test our products on the following parameters:
Quality of finishing
Ability to withstand pressure
Adherence to specifications
Resistance to corrosion
Abrasion resistance
Dimensional accuracy
Our Strength
We strongly stress trading international quality standards during the process and we also test our finished goods on various parameters to test their built and functionality. Our dedicated staff is highly skilled and capable of supplying customized products as per the required specification.
Service
Above all, we are a customer focused, service oriented company. We will do everything possible to ensure that our customers are able to accomplish their mission.
Commitment
We are committed to providing the best products, the best service, and the best value to our customers, and that commitment extends to the flawless execution of our business practices and to supporting each other.
Quality Policy
Satisfy the needs of our customers with high quality products, in the shortest time possible, with opportunity, innovation, quality and efficiently on a nonstop process of improvement, giving a personalized attention.
Mission
"TO BE THE LEADING SUPPLIER OF SAFE MATERIALS HANDLING SOLUTIONS AND ASSOCIATED ENGINEERING PRODUCTS AND SERVICES."

We will move forward proudly and with confidence , striving to maintain and grow our market share by providing exceptional service and product to take advantage of the many opportunities in a growing economy. We will continue to shape our business around the needs of our customers.
Vision
The company's long term vision is to be a world-class innovative and creative organization driven by effective leadership and workforce to provide value added services that constantly meet and exceed customer needs and expectations in the global niche markets. We are focused upon ensuring that we are an efficient supplier of the highest quality products and services. We are dedicated to meeting our customers' demands and expectations towards quality excellence.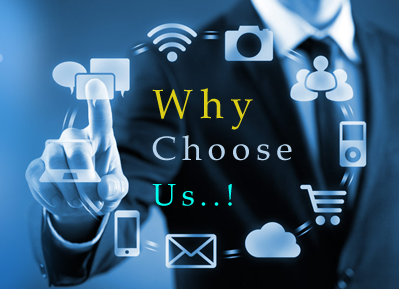 With our valuable experience and specialization in the manufactures, stocks and supplies a wide range of products like wire ropes , chains, slings , webbing slings, material handling equipments and accessories, cable laid heavy lifting slings and grommets, high performance ropes, chains and anchors etc., we have been able to garner a huge customer base. Some other factors which have helped us on our route to success are
Deep knowledge of the products and the process.
Adoption of sound quality assurance policies.
Efficient and sophisticated facilities.
Well maintained warehouse unit.
Supply of customized products.
Cost effective range.
Timely delivery assurance.